A walk and Intervention in Deptford and New Cross' Colonial and Racial History
14 June 2018
Venue: Goldsmiths College, New Cross SE14 6NW
Organiser: Unshackle Deptford
Unshackle Deptford is a student-led campaign at Goldsmiths College to decolonise the university from the curriculum to the architecture to the way we engage with the local community. We gathered that there was a need to address the colonial and racial history of the local area of Deptford and New Cross and the ways in which the university has impacted the local community.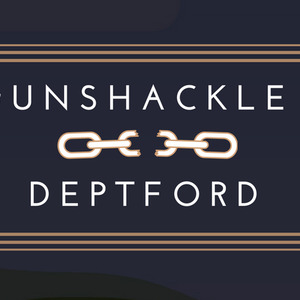 We will go on a walk around the neighborhood of New Cross and Deptford identifying its colonial and racial history.
Deptford was one of the main shipyards for the East India Company and the Deptford Townhall shamefully is still decorated with statues of slave owners. In more recent history, is was the site of the Battle of Lewisham - a march by right wing National Front members and a clash between police and anti-fascist and anti-racist protesters. On the same road is the house that witnessed, in 1981, the racist attack from which emerged the slogan '13 Dead, Nothing Said'.
Along the walk, we will also map these events and places in an online map as well as create plaques and graffiti that describe the significance of the space.