Follow Me - I'm Lost!
15 June 2019
Venue: 13 Dalston Lane, Dalston, London E8 3DF
Organiser: Simon Cole of Hackney Tours and Ken Flaherty of Doomed Projects.
Hackney Tours has been walking the fine line between alternative tourism and activism since 2012, looking at radical history and contemporary contested space through the #HackneyDifferent filter. Doomed Projects brought non-commercial photography shows to Dalston for evenings that were the stuff of local legend. More recently Doomed Gallery hosted free Humanities seminars. Both Ken and Simon have been members of a Situationist reading group and are interested in how shared learning can enable us to better understand the world around us.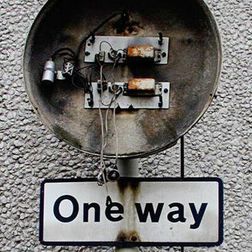 Borrowing techniques from the Situationists of Paris '68 we'll create a new visual map of Hackney. Taking inspiration from William Blake, psychogeographers and street photographers across the centuries, we'll explore the area without any plan or any preconceived ideas. We'll decide collaboratively and intuitively where we 'ought' to go - and what we 'should' think worthy of photography.
This slow alternative walk will be about us coming together to create a different map of the territory, with no rules or limits.
Psychogeography is thirsty work, so then we'll go to the pub to debrief.