Life in the UK - Puppetshow!
16 June 2019
Venue: The Jago, 440 Kingsland Road, London, E8 4AA (entrance through 1 Richmond Road)
Organiser: Bad Professors
The Bad Professors collective was formed by artists Anna Babini and Thomas Johnson in 2018. Trained as artists and curators in top Art institutions, they had enough of the mainstream Art system, dominated by the same capitalist dynamics they are opposing through their artwork, and they are now using their puppets to unveil and ridicule the perverted mechanisms of the dominant globalised capitalist system.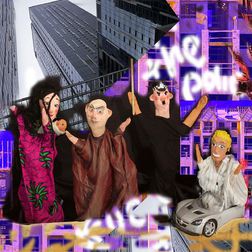 A surreal dark-humour political Punch and Judy puppet show, putting on scene the Housing Crisis in a modern brexiteer Britain, populated by homeless immigrants, evil landlords, sadistic policemen and glamorous estate agents. This show is for adults only!