Lyotard's Lecture: Philosophy & Action
12 June 2018
Venue: LARC (London Action Resource Centre), 62 Fieldgate Street, London E1 1ES
Organiser: Deirdre Daly
Deirdre Daly lectures in Philosophy and in Academic Writing at Goldsmiths College. Her research interests are the History of Philosophy, Continental Philosophy and Non-Western Philosophy.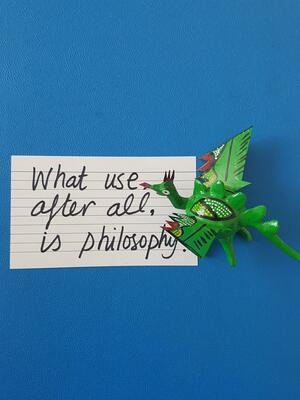 A public reading and seminar on Lyotard's 1964 lecture On Philosophy and Action, in which he answers the question 'What use, after all, is philosophy?', discusses Freud's concepts of lack and longing, and reflects on Marx's thesis that 'the point is to change the world'.
Attendees will take turns reading aloud to deliver the whole lecture, followed by an open discussion of the text and its themes.