Shazam Walks Listening Party & DJ Workshop
4 September 2021
Venue: Antiuni Online: Virtual Classroom 1
Organiser: Jake Williams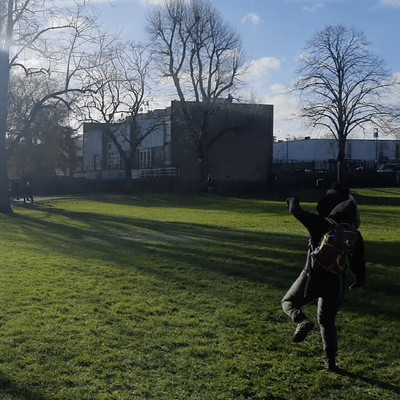 How does music shape the urban soundscape? How is DJing a deep listening practice? Can we learn new ways of relating to the urban environment through listening & playing?
You will take part in a listening and response session using field recordings of music playing from mobile phones and portable sound systems in public spaces. Then we will see how these audio materials can be used for creative DJing. You will learn some basic techniques in a free digital DJ app on your phone or tablet, and explore playing and listening. At the end we will have a short, collaborative DJ jam session.
Ahead of the session, you will be asked to download and install a free DJ app on your phone or tablet and a folder of recordings.
Jake Williams leads this workshop informed by Ultra-red's sonic activism, Pauline Oliveros' Deep Listening and his own DJ practice.
This workshop will take place on Zoom.