The Existentialist Plumbers' Collective PhD at the Antiuniversity
10 June 2018
Venue: Gordon House, 10 Churchfield Place, Margate CT9 1PJ
Organiser: The Existentialist Plumbers' Collective
The Existentialist Plumbers' Collective was formed spontaneously on April 1st 2017 in a coffee shop in west London whilst on the way to a cemetery. It was founded by a small group of interventionists who identify as existentialist plumbers and intersectional feminists. Their aim is to plumb the depths of existential crisis, explore fact & fiction and being, through acts of unblocking, scrubbing away the residue and sediment of mediocrity and overcoming the stench of patriarchy. They enjoy playing, making, collaborating and of course plumbing, but only existentially.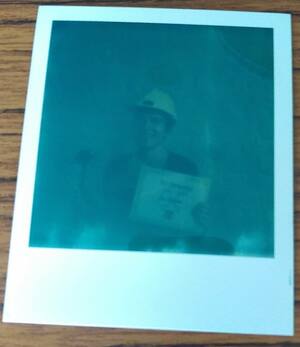 Welcome to The Existentialist Plumbers' Collective PhD: Plunging hammering & Discussion. You are invited to join our competently under-qualified staff to achieve your PhD in only one workshop session! Plumb the depths of your existential crisis, try your hand at simple subversion techniques, enjoy practical workshops in interventions into the everyday and manifesto writing.
In a time of crisis the absurd makes so much sense. You will have the opportunity to discuss fascinating topics such as, can one ascend the heights of existentialism without a step-ladder, plumbing your way out of the patriarchy, installing your own parallel universe and chipping off the old block. Work collectively to research, create, edit and review your own publication and graduate with full honours. Because who needs to pay thousands of pounds a term to become an expert existentialist plumber when you can get a certificate in Plunging, hammering and Discussion and produce your 'thesis' as a collective in one afternoon?