We Make a Pirate(ish) Radio Show Together - Pt. I
11 September 2021
Venue: Check event details (tbc)
Organiser: No Bounds Radio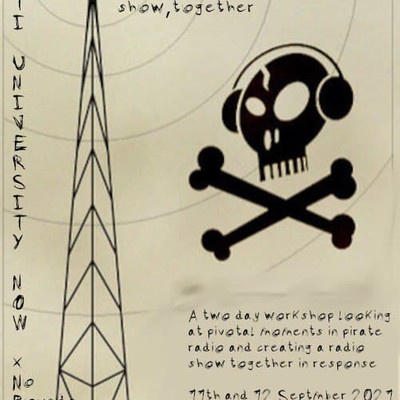 A day of history and a day of practical making of pirate radio.
This will be a two day event held ONLINE.
On the first day we will be looking at pivotal moments in the history of pirate radio and thinking about the purpose of radio, its contents and discontents. We will then ask attendees to go away and make a few minutes of audio in response to our discussions.
On the second day we will play our audio pieces back to each other and arrange the pieces together to create a radio show! The show will be aired on No Bounds Radio.
This event will be held online!