Windrush, Migration & Reggae
17 June 2019
Venue: Conway Hall, 25 Red Lion Square, Holborn, London WC1R 4RL
Organiser: Kwaku
Kwaku is a music industry and history consultant. He's the BTWSC/African Histories Revisited co-ordinator, and organiser of British Black Music Month in June/July, International Reggae Day UK on July 1, and the year-long Spirit Of AJY87-88 programmes. His music and history programmes are posted respectively at www.BBM.eventbrite.com and www.AfricanHistoryPlus.eventbrite.com.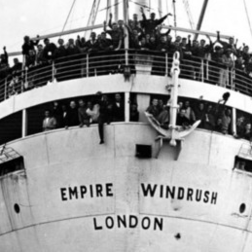 Today Reggae music is a global phenomenon. History consultant Kwaku, through a very interactive presentation, will posit that what we know as reggae may well not have happened, if not for migration. Firstly, forced migration of Africans to the Caribbean, followed by voluntary migration from the Caribbean to Britain.
Come and find more, in a space that allows attendees to ask questions and contribute to the development of the narrative.