A LISTENING WALK
22 June 2019
Venue: From Devon's Road DLR station to Stratford High Street DLR
Organiser: Blanc Sceol
We are sound makers, improvisers and Deep Listeners. Our work is 'psychosonographic' expressing our experience of place, with field recordings, self-created instruments, found objects, voice and text. We begin by listening to our environment, observing, making recordings, writing, often making our own instruments and sound objects with found materials. Our compositions and performances are like living maps, anchored in what we find in a landscape but re-imagined into new territories, and attentive to the vibrational nature of materials and surroundings.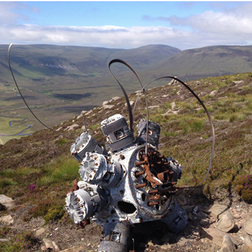 Gather together in silence to walk and listen. The soundscapes we encounter as we move through the landscape will become a composition we are both listening to and 'performing' in. We will stop at points along the way to participate vocally & silently in the 'performance' using text scores and listening questions.
From a busy A road and circumnavigating the crest of the construction wave sweeping across the east, we will walk past historic monuments into an in-between land that falls through the gaps, a forgotten corner still hiding from the coming change. We will navigate an overlooked stretch of river, the city's unofficial sewer for many years, our deeper attention revealing a slice of natural time nestled beyond the urban clockocracy. We will finish with a special trip across the water to an abandoned island.
The whole walk performance will be recorded and released as a physical object at a later date.
The event is facilitated by Blanc Sceol – artists and Deep Listening practitioners Stephen Shiell & Hannah White - and will use some of Pauline Oliveros' Deep Listening techniques and scores.