Are Rites Your Responsibility? Gallery visit and game play
9 June 2018
Venue: Whitechapel Gallery, 77-82 Whitechapel High St, London E1 7QX
Organiser: Andrea Luka Zimmerman, Shiri Shalmy?
Andrea Luka Zimmerman is an artist filmmaker and cultural activist. Her work explores the impact of globalisation, power structures, militarism and denied histories. www.fugitiveimages.org.uk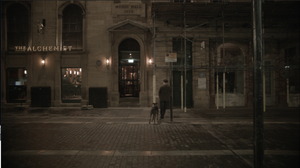 A visit to artist and cultural activist Andrea Luka Zimmerman's screening room and installation (including key texts from 1968 and London protest banners from across the decades), part of the London Open 2018 at the Whitechapel Gallery. The central work is Andrea's 2017 film Civil Rites, an exploration of radical Newcastle and the political and social legacy of Martin Luther King's visit in 1967.
Game play: Part of the exhibition is the 1980s game 'Roots and Bootstraps' developed by feminist and anti-racist activist Pat Garrett (also founding member of the 1980s queer punk band The Frigging Little Bits) exploring class privilege. The game board is hand-drawn and its rules and moves are designed to prompt discussion about social mobility, opportunity and allegiances.
Talk: Andrea Luka Zimmerman will talk about how the Civil Rites project came together, in converstion with people involved in some of the campaigns represented in the exhibition.