Be Your Own Radio
10 June 2018
Venue: Fish Factory, Commercial Rd, Penryn TR10 8AG
Organiser: Jerry Padfield & Anne Bala
Jerry Padfield was the full-time studio manager at Source FM for two years, is a sound engineering graduate and is currently researching broadening participation in community radio using digital technology, open source software and convergence culture. Anne Bala is a multimedia artist, a photo-journalism graduate and an amateur of community radio, including presenting on Source FM and UWS Radio.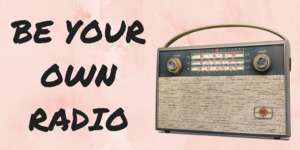 A free workshop during which we'll create an audio piece suitable for podcasting or broadcast on the radio using Open Source software and ubiquitous technology. By the end of the workshop we hope you'll have the skills to create your own podcasts in the future.
We'll cover the use of open source software for audio recording and editing and live radio play-out, as well as the use of laptops, smartphones, and digital audio recorders in a friendly and relaxed atmosphere. No previous knowledge is necessary…
Bring a laptop &smartphone if you have one (not required).