No Security Allowed
21 June 2019
Venue: The Palace of Westminster (postcode SW1A 0AA, entrance marked 8 on the map) or Portcullis House (postcode SW1A 2LW, entrance marked 4 on the map).
Organiser: Luka Ivanovic
Lukatoyboy is a sound artist, musician and educator from Belgrade, currently based in Berlin. His main activities in music and sound include performing electroacoustic improvisation (based on real-time sampling of various objects, toys, voices, and field recordings) using transmission, feedback and analogue synthesizers. His current practice is based on performances dealing with networks, sound and narrative, using walkie talkies and site specific topics. Focused on the relation of chances and structures, he creates participatory works with suggested rules, questioning exclusivity and authority of an artist. He is currently researching alternative methods of listening, using architecture and distance as tools for discovery, as well as approaches to live broadcast of interpretation.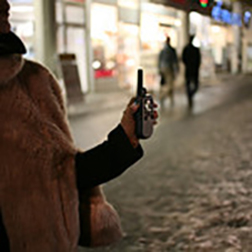 A participatory walkie-talkie based sound walk aiming to create a live radio play based on current stage of the negotiation.