Radical Communities of Care
11 June 2018
Venue: Mayday Rooms, 88 Fleet Street, London, EC4Y 1DH
Organiser: Picket Realists
Picket Realists are a group of students from Goldsmiths who formed in the recent wave of higher education strikes, through a common desire to engage with the politics of care within activism, and form new autonomous solidarity networks.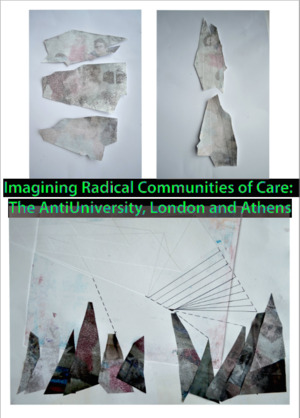 Care is a fundamental practice of human life, where vulnerability and interconnectedness has the potential to resist the dominance of neoliberalism. Care exists in different contexts manifesting in both personal and private realms, to broader institutional sources. In an age of austerity, state-provided care has diminished in all sectors, but does this material scarcity also extend to an emotional scarcity? By exploring both the affective and material modes of care we hope to map the different ways individuals and communities give and receive care, and the asymmetries that exist. We want to think about how we experience care in different spaces from the domestic, to the workplace, to explore how we can make care an imperative political demand.
By the end of the workshop we hope to geographically and affectively map both our own individual understanding of care and extend this to where we see the absences of care in our daily experiences. We will then use these reflections to discuss how we can conceptualise what a radical community of care could look like. By comparing our maps, to those produced by autonomous communities formed in Athens, we can learn from practices of care performed in different political contexts and spaces.