Radical Ecology
9 June 2018
Venue: Doomed Gallery, 65-67 Ridley Road, Dalston, E8 2NP
Organiser: Anarchist Federation
The Anarchist Federation is a class struggle anarchist organisation operating in the UK for over 30 years. We produce anarchist propaganda and attempt to educate ourselves to be able to bring an anti-capitalist, libertarian analysis of the problems facing the working class.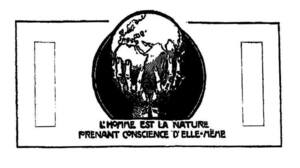 The Anarchist Federation will present ideas from their new pamphlet on an anti-capitalist view of environmental issues, including both the root causes (spoiler alert: it's capitalism) and the false solutions offered up as ways out of the crisis.
We will have an introductory talk followed by a participatory discussion.