Talking Pubes
9 June 2018
Venue: Doomed Gallery, 65-67 Ridley Road, Dalston, E8 2NP
Organiser: sex+
sex+ is a sex positive magazine sharing real stories and rewriting narratives about sex.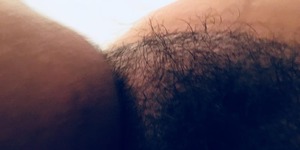 We know that many humans are deeply troubled by pubes – their own and each others. There are many levels of pube deliberations - what to do with pubes to make them attractive; how to maintain said pubes when they are pruned; which societal norm or abnorm you should subscribe to; how to know and express your own preferences about (and with) your own pubes; how to be brave enough to say 'No' to all the pressure and keep yours as a wild hairy bush. Pubes are on the front line in the negotiation of sexual transactions for people of all genders and all ages and there are deep social and societal codes for how pubes 'should' be presented that we contravene at risk of rejection or ridicule.
As part of Antiuniversity Now , this evening we will screen the film 'Pubes in the Wind', a short celebration of pubes directed by Philm, followed by a round table discussion about all things pubic. If you have something to say or ask about pubes this is your chance. Let's get together and talk frankly about the whats and whys and wherefores of pubic hair and all that surrounds them.