Un-learning the Language of Museums
15 June 2018
Venue: Tate Modern, Bankside, London, SE1
Organiser: Museum Club
Museum Club is a collective of art historians and museum professionals dedicated to making the art spaces of London more accessible.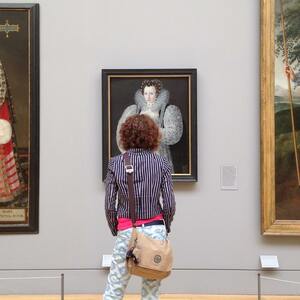 Museums tell stories, the stories of the people in power and their established structures. As institutions destined for elite and scholars since their conception, museums have (mainly) told the stories of their collections through text. Although this has started to change in recent years, text in the form of panels and labels are often the only source of interpretation of artefacts and artworks. Who is writing these stories and with what type of language? How biased or objective is it? How can the people experiencing the institution can relate to and understand this written interpretation and its hidden nuances of production?
For this workshop in the galleries of Tate Modern we will take on the label, the text, the word and the image. Facilitated by the members of Museum Club, a collective of museum professionals dedicated to demystifying the museum, participants will be led through a series of exercises in writing gallery text from a variety of perspectives, including their own. Through discussion we hope to unlock the social potential of the museum by un-learning the established structure of language that has constructed our experience of art in the museum for too long.