Where is the Voice Coming From? Reimagining the Gendered AI bot
15 June 2018
Venue: Blase House at Hackney Wick, Q2 55 Wallis Road, London E9 5LH
Organiser: Cristina Cochior and Lola de la Mata
Cristina Cochior (RO/NL) is a researcher and designer working in the Netherlands. With an interest in automation practices, disruption of the interface and peer to machine knowledge production, her practice consists of research investigations into technical and bureaucratic knowledge sharing systems. Lola de la Mata is a London based artist, musician, and composer whose practice focuses around the body, collaboration and listening. Lola's work ranges from monotypes and graphic scores, to installations and compositions for movement, voice, electronics and classical instruments. Her current work has a focus on the use of female voices in AI bots, and service oriented machines.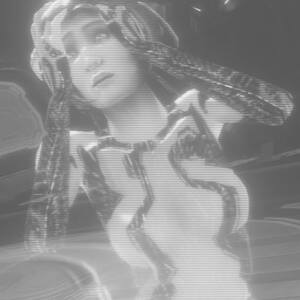 With the arrival of digital assistants such as Alexa or Cortana in our domestic living environments, new questions arise. How do we relate to these agents whose voices fill our most intimate spaces? Are the conversational interfaces which are packaged as neutral - truly so?
Join us for a 3-hour discussion, where we will go through the history of computational agents, the socio-technological framework from which they have arisen, female representation within computer cultures and hyper-employment, all the while discussing current developments, and trying to challenge the master-slave narrative that is prevalent in much of today's technological discourse by imagining an alternative future.
Formatted in 2 parts, there will be a 30 minute presentation to start, given by Cristina Cochior and Lola de la Mata, followed by group discussions, and collective writing using a real time text editing platform.